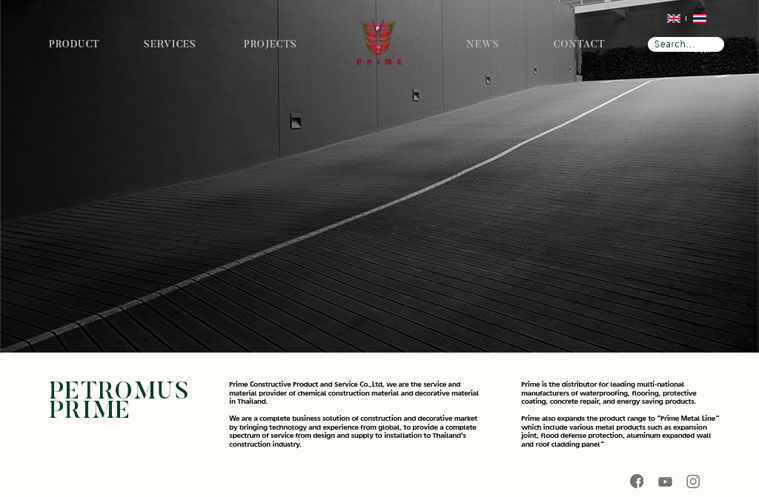 Prime Website Launch
Prime Construction Products and Services Co., Ltd. unveiled the brand's all-new website. Visitors are provided with accurate and complete information. Reaffirm the leader in contruction service innovations. The all-new design comes with the new interface focus on cleanliness and ease of use.
Visitors also have access to a full range of products, including construction chemical products, metal line, building decoration decoration materials along with contact information for additional inquiries.
The new website has compiled the past projects of Prime in the "Project" page, featuring large, easy-to-read, beautiful images and detailed information on each project. Users can understand and access the services and products of Petromus Prime in the "Product" and "Service" section as well.
The all-new Petromus Prim website: www.petromusprime.com is ready to visit today. And there's also a  Mobile Site version to support the modern lifestyle on Smart Devices.